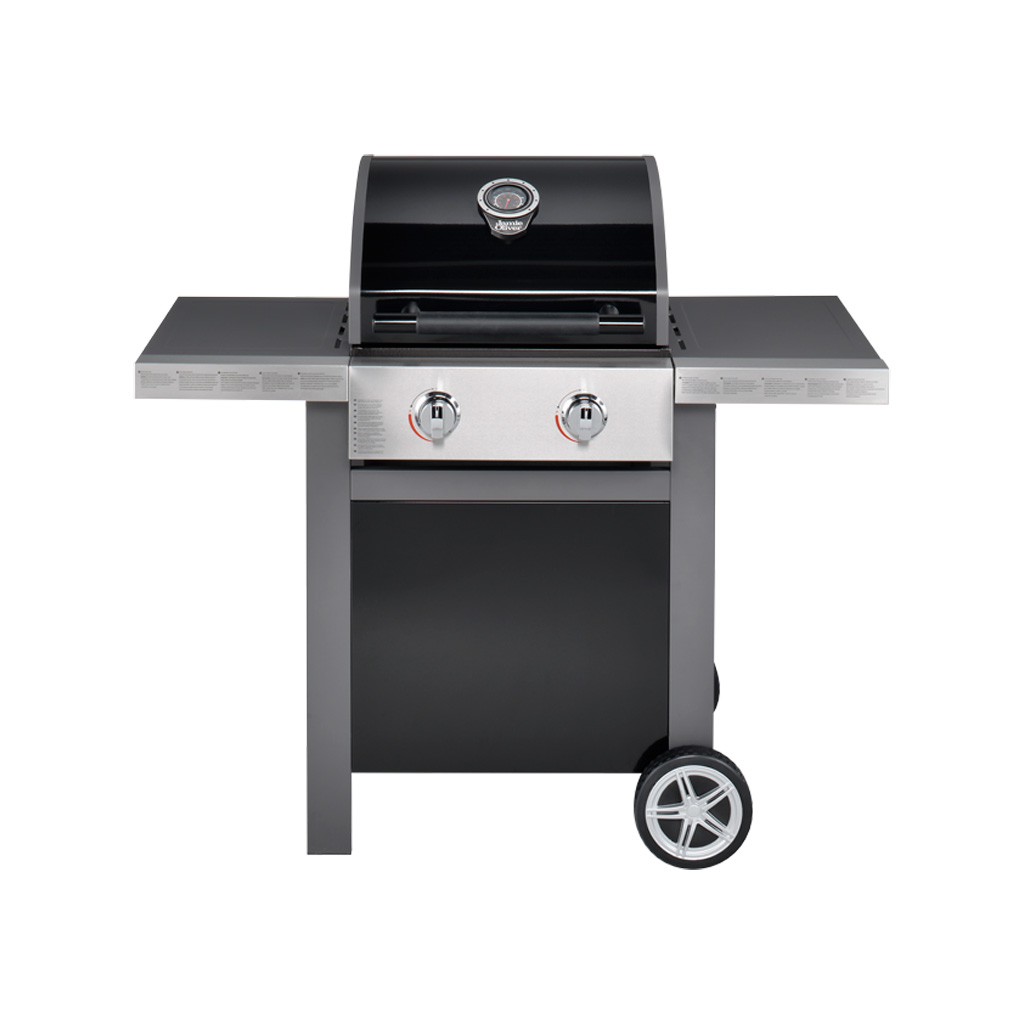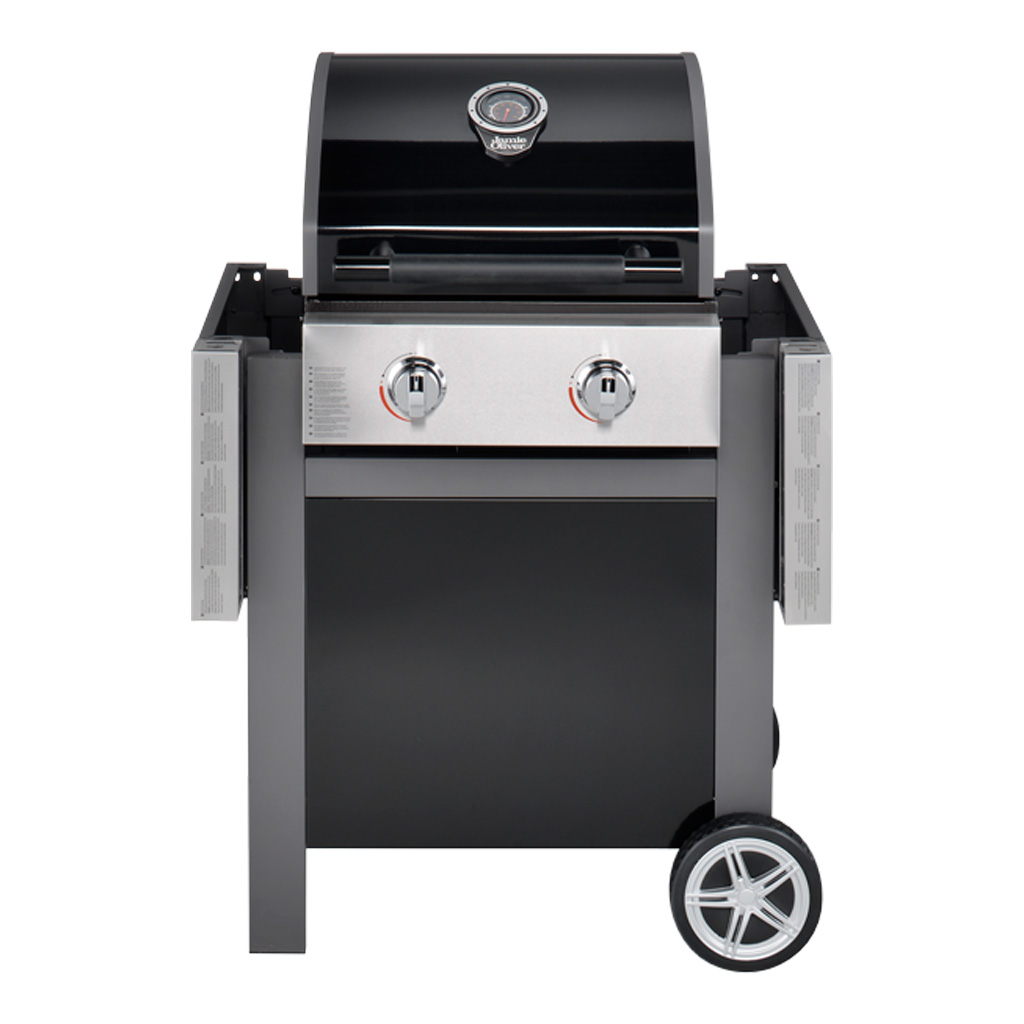 Refurbished Jamie Oliver BBQ has the possibilities of a professional barbecue and is still very compact. So you can use it in a small garden, but also during a barbecue party with friends. While the meat is nice to grill on the grid, you put plates, glasses and side dishes on the two sides. And are you ready with the barbecue? Then you can easily drive away this whopper. With the Gas BBQ from Jamie Oliver everyone sees you as a pro!
Refurbished Jamie Oliver BBQ Features:
– Two burner gas barbeque.
– Trolley with bottom board for storage or all your BBQ accessories.
– Powder coated cold roll steel front panel.
– Big and easy read Jamie Oliver thermometer.
– 2 x feature wheels.
– Cooking area: 52 x 44.5 cm.
– Height 114 cm. Width: 123.2 cm Depth: 61.4 cm.
Our refurbished jamie oliver bbq comes in A-choice and B-choice.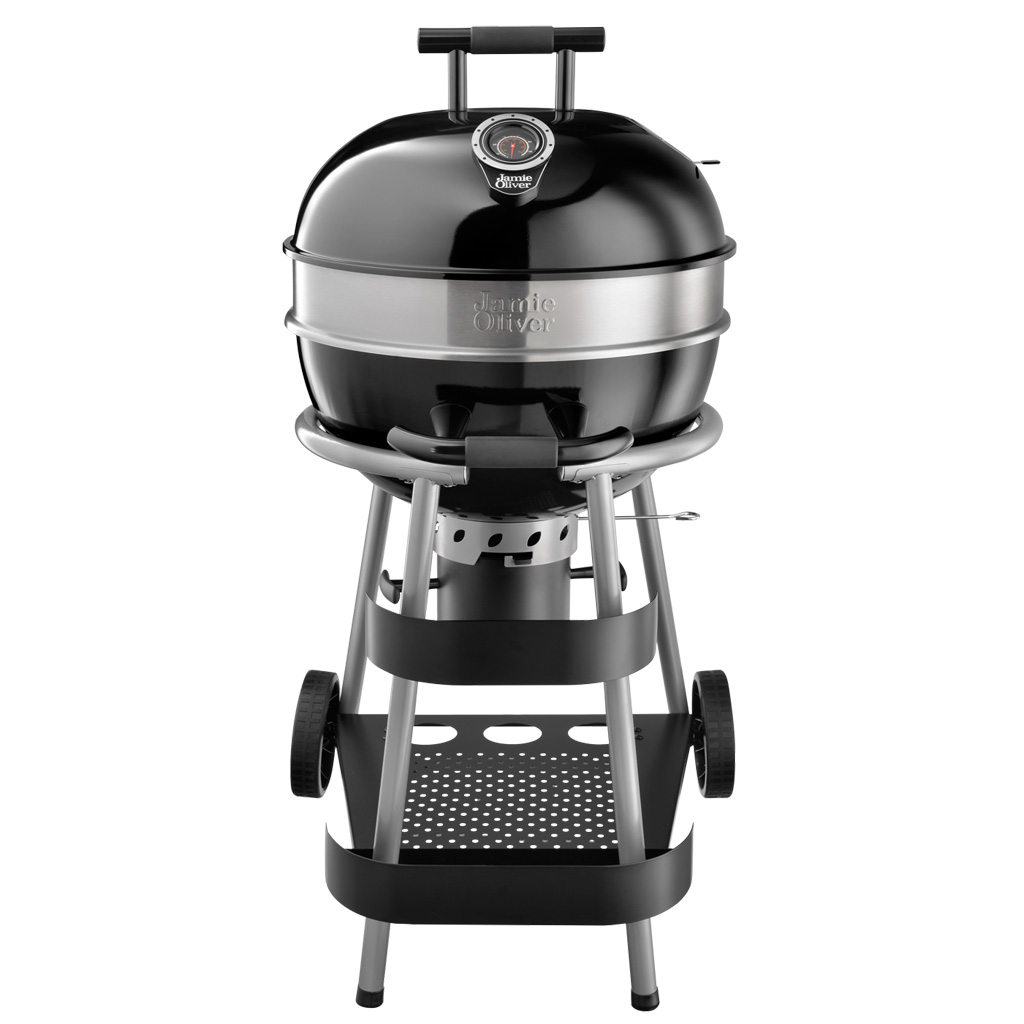 Refurbished Jamie Oliver BBQ on Coal, has everything you need for that perfect BBQ experience. Superb-quality with unique features creates the right balance between the professional and fun chef, making al fresco cooking authentic and easy-just how Jamie likes it! As well as that, its packed with clever features that make cooking over charcoal easy, including curved grill trays to stop food falling through and adjustable ventilation to get the perfect airflow. Its simple, practical, adaptable and easy to use.
– Designed by Jamie.
– Big easy thermometer in die cast-aluminum.
– 2x Feature wheels.
– Detachable Expander ring acts to expand height and aid convection cooking as well as acting as a windbreak.
– Stainless steel upper and lower vents for maximum control of heat intensity.
– Detachable ash catcher.
– Bottom shelf with condiment/bottle storage facility.
– Front condiment/bottle shelves.
– 78 cm x 65 cm x 116 cm.
– Cooking area Ø 53.5 cm.